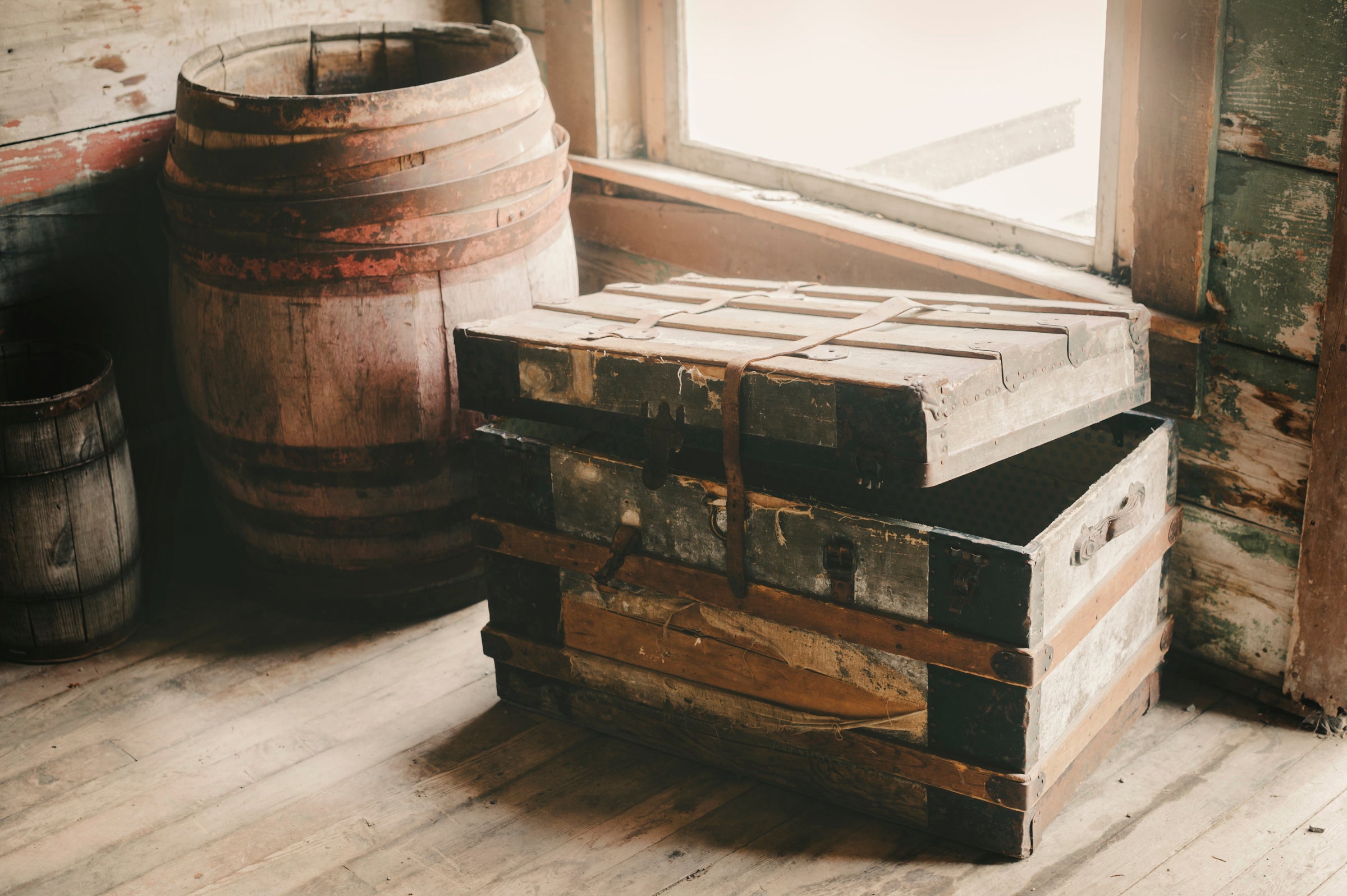 45 products
Few things so clearly have a story to tell like an antique trunk. In our years of restoring antique furniture, I've often said of a piece of furniture, "If only it could talk…" & nothing is truer than with a trunk. When you realize what it's purpose originally was, (transporting & storing belongings) many questions come to mind. Did it travel on a covered wagon? (We once restored a trunk that came over on the Oregon Trail!) Did it board a steam ship to cross the ocean, like the one in our shop right now that came from Norway, or a train to make its way across country?
Although trunks have been around for thousands of years in China and elsewhere, the most common styles seen and referred to today date from the late 18th century to the early 20th century. At that point they started to be replaced by the cheaper and lighter suitcase.
Many times, old trunks have been sitting for years in an attic or cellar, and are in pretty poor condition: but even so, trunks are almost always repairable & the transformation can be incredible! We have replacement leather handles, brass corners, fasteners, rollers, locks & many more items to help you with your project.
We also have a guide to restoring your antique trunk.
Welcome to the incredible world of trunk restoration!